Description
NANO-SILVER SHOWER WATER FILTER FOR BATHROOM
 
              GOOD SALE IN BEAUTY AND BABY SHOP
MODEL NO.:PNS-LY006
PRODUCT SIZE: φ60X166MM
FILTER MEDIA: NANO-SILVER ACTIVATED CARBON
INLET AND OUTLET CONNECTION: 1/2″
FEATURE:
1. REMOVE THE CHLORINE AND MANY KINDS OF HEAVY METAL EFFECTIVELY AND INSTANTLY.
2. RELIEF FROM DRY SKIN AND SCALP.
3. HEALTHIER YOUNGER LOOKING SKIN.
4. SOFTER MORE MANAGEABLE HAIR.
5. IMPROVED LATHERING AND SUDSING.
6. REDUCES FADING OF COLOR TREATED-HAIR.
7. REPLACEABLE CARTRIDGE MAKES MAINTENANCE SIMPLE AND AFFORDABLE.
FUNCTION: IT CAN ELIMINATE ODORS, RESIDUAL TOXIN FROM  PESTICIDE, VOLATILE ORGANIC COMPOUNDS, CHEMICALS  (SUCH AS: CHLORIDE, CHOROFORM€¦ETC) IN THE WATER.  INHIBIT THE GROWTH OF BACTERIA AND COMPLETELY EXTERMINATE THE BACTERIA IN THE WATER.
CARTRIDGE LIFE TIME: 3 MONTHS
INSTANT STERILIZATION RATE : 99.99%
INHIBITION STERILIZATION RATE : 99.99%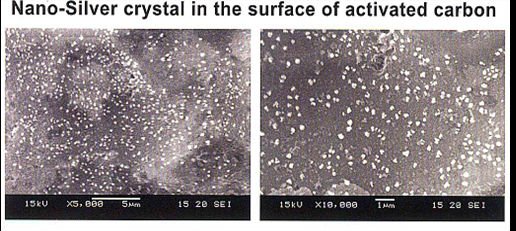 THE FILTERED WATER BECOME SMALL PARTICLE WATER
TEST ITEM: NMR(O-NMR)
TEST INSTRUMENT:HIGH-RESOLUTION SUPERCONDUCTING NMR SPECTROMETER